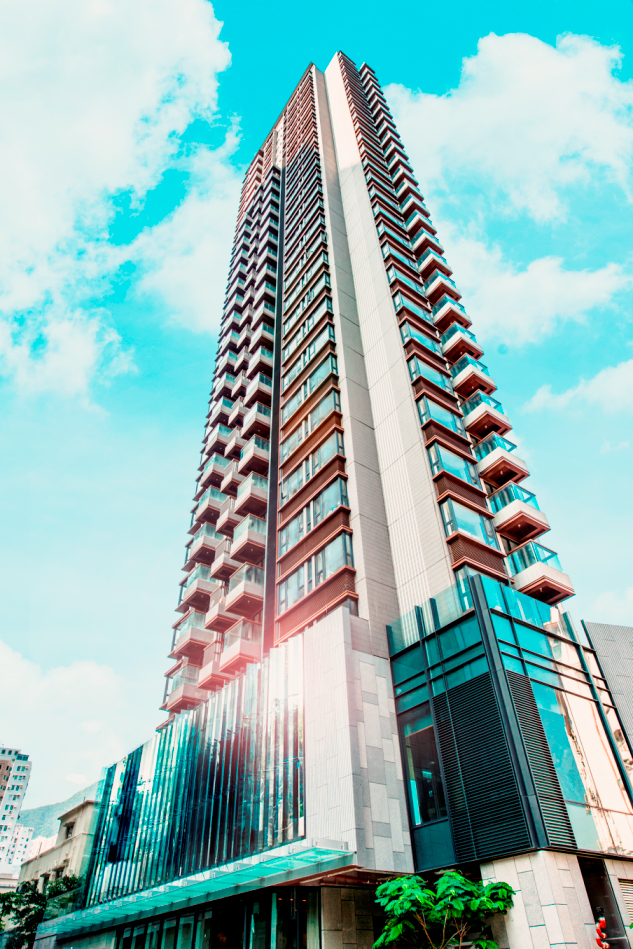 A brand-new stylish apartment building, "Tagus Residences", is in the heart of Happy Valley. Nestled at 8 Ventris Road, the landmark project is perfect for couples and singles seeking work-life balance.
Located in a tranquil neighborhood, residents can enjoy peace and comfort in the heart of a vibrant and cosmopolitan community that houses some of the city's best gourmet groceries, butchers, fine-dining restaurants, top-notch cafes and bars. Outdoor lovers can enjoy running at the Happy Valley Racetrack, hiking at Tai Tam and Aberdeen Country Park trails, or competing on the courts at the neighboring Craigengower Cricket Club or the Hong Kong Football Club. In addition, The Gym and The Studio inside the Residences also provide a full range of state-of-the-art equipment for fitness enthusiasts to relax and rejuvenate.
A subtle touch of luxury is added to all units with the fully-equipped kitchen, a cosy balcony and large bay windows that overlook the magnificent St. Margaret's Church and sweeping views of the Happy Valley Racecourse. The second-floor residences also include a large outdoor terrace that is perfect for social gatherings and home gardening.
Situated within a 10-minute walk of Times Square and a 15-minute drive to Central, the development sits just above Happy Valley's main bus and tram station, offering the most ideal location for mobile urbanites who seek to connect with friends easily while getting away from the city's hustle and bustle in a flash. For those opt to host friends and family at their own place, they have at their disposal The Terrace, a private enclave in the impressive Club House, or The Sky Garden on the rooftop, which offers a fully-equipped barbecue area with stunning views of the Racecourse and the iconic Hong Kong skyline.
For enquires and details: http://www.tagus.hk