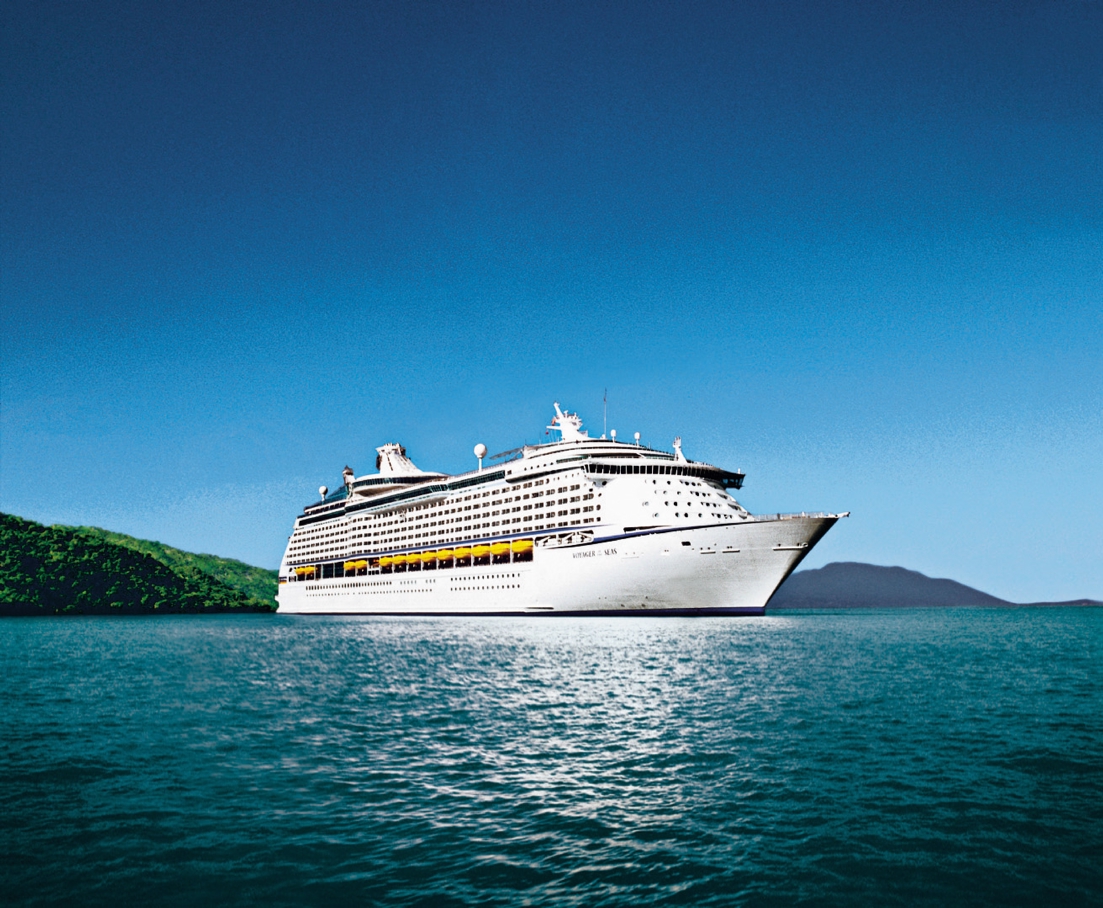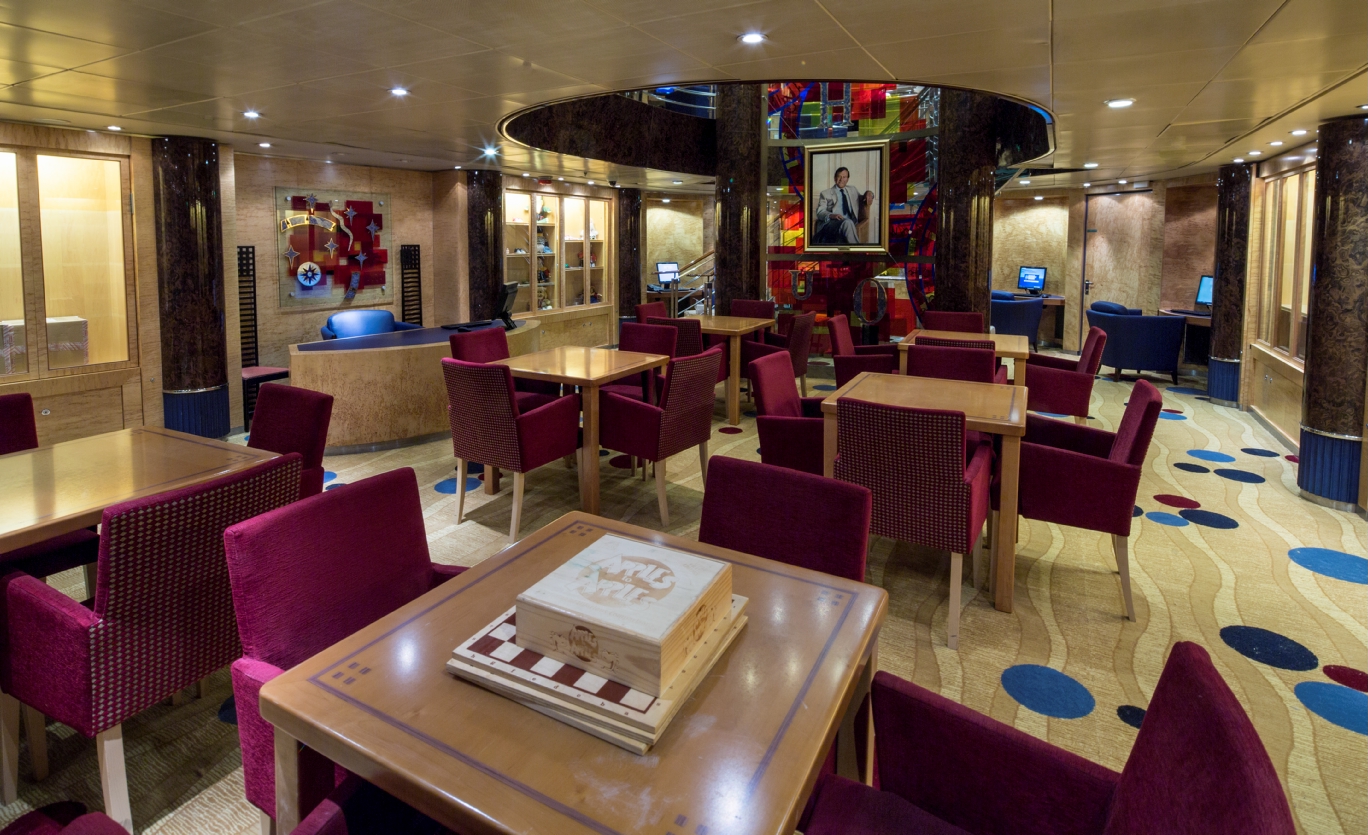 Are you planning to somewhere this year? We believe travel must be one of your plan on your 2015 to-do-list. The legendary Voyager of the Seas® invites Hong Kong's enthusiastic travellers to step aboard and experience innovative adventures and excitement never before experienced on a cruise holiday! In order to enthuse Hong Kong's youthful, novelty-seeking travellers. Royal Caribbean International has spared no effort in delivering all-new activities and thrills upon this 138,000-ton favourite of the sea. Following a multimillion dollar revitalisation, the newly revamped Voyager of the Seas® will, for the first time ever, homeport in Hong Kong from 10 July 2015, celebrating its new look and home with exceptional extended travel offers.
After gaining fans around the world through its iconic on-board experiences, including a rock climbing wall, ice skating rink, mini-golf course, and basketball court, Voyager of the Seas® will now set sail from Hong Kong with groundbreaking new excitement offerings to share, including the FlowRider® surf simulator, outdoor movie screen, and new specialty dining attractions.
The thrilling FlowRider® experience rolls out real waves, inviting guests to try out the ocean's favourite pastime of surfing. Tutorials are available to help keen wave-riders become the ultimate deck surfer! Guests can also wind down within one of the four spectacular pools, or stretch out for a spot of relaxed sunbathing. Film buffs can enjoy movies under the stars on the 220-square-foot outdoor poolside movie screen. Those seeking an alternative to aquatic excitement are welcomed to challenge themselves to climb the popular RockWall®. From the beginners' level to speedy climbing, every rock climber who reaches the top is rewarded with spectacular panoramic views 40 feet above deck. Ball game lovers can spend a pleasant afternoon navigating the 9-hole mini-golf course, or engage in an intensive 3-on-3 match on the basketball court. Serious gamers can even thrill themselves with an International Basketball Federation – standard 5-on-5 formal match! Guests who fantasise about skating upon the seas can let loose upon an ice rink maintained at -14oC thanks to a state-of-the-art on-board cooling system. While the surface is suitably chilly, the indoor air temperature is kept at around 18-20oC, guaranteeing a fun and comfortable afternoon with the family. Or, gear up and let the good times roll at the inline skating track, located on deck with the warm sun and ocean breeze as companions.
For health-conscious passengers, Voyager of the Seas® is also equipped with a jogging trail, fitness centre, and other gymnastics equipment for guests to explore, as well as yoga and Pilates classes. Almost all entertainment and dining experiences are courtesy of the all-inclusive fare system offered aboard Voyager of the Seas®. Comprehensive entertainment includes the figure-skating show Ice Odyssey, Broadway-style dance spectacles, and full-scale stage musicals. Children aged from 6 months to 17 years are invited to join the many Adventure Ocean® youth programs, and to visit the spectacular parade of famous DreamWorks characters on show at the Royal Promenade.
Royal Caribbean International is delighted to reveal that the two incredible 'WOW' offers originally scheduled until 30 November 2014 are now extended to 31 December 2014. Guests who book all-inclusive cruise getaways from now until the end of the year may choose to enjoy a free upgrade to a spectacular 'Balcony Stateroom' with each 'Ocean View Stateroom' booking, or select the option to invite up to two additional guests to join the cruise for free with every two adults paying full price and sharing the same room.
Between July and October 2015, Voyager of the Seas® will set sail to an array of fantastic routes, including:
4-night journey to Kaohsiung and Taipei (priced from HKD 3,638 per person)

5-night trip to Xiamen and Okinawa (priced from HKD 4,398 per person)

5-night visit to Nha Trang and Hue/Da Nang (priced from HKD 4,548 per person)

7-night expedition to Xiamen, Nagasaki and Jeju (priced from HKD 7,588 per person)

8-night cruise to Okinawa, Fukuoka and Jeju (priced from HKD 7,878 per person).
For enquiries and reservations, please contact one of the Royal Caribbean designated travel agencies:
Royal Royal Caribbean designated Travel Agency
Hong Kong booking and enquiry hotline: + 852 3189 3200
Email: enquiry@royalcaribbean-hongkong.com
Website: www.royalcaribbean-hongkong.com