What a wonderful Saturday if starting a brunch with the best Portuguese Whole Roasted Suckling pig in town! Casa Lisboa is a unique Portuguese restaurant located in Lan Kwai Fong and offers an authentic semi-buffet brunch on every Saturday. With their Executive Chef, Edgar Alves joined the restaurant, he lightened up the traditional Portuguese cuisine and gave a modern presentation. In this semi-buffet brunch, you can definitely taste the dishes from the new menu, but there are still traditional signature one.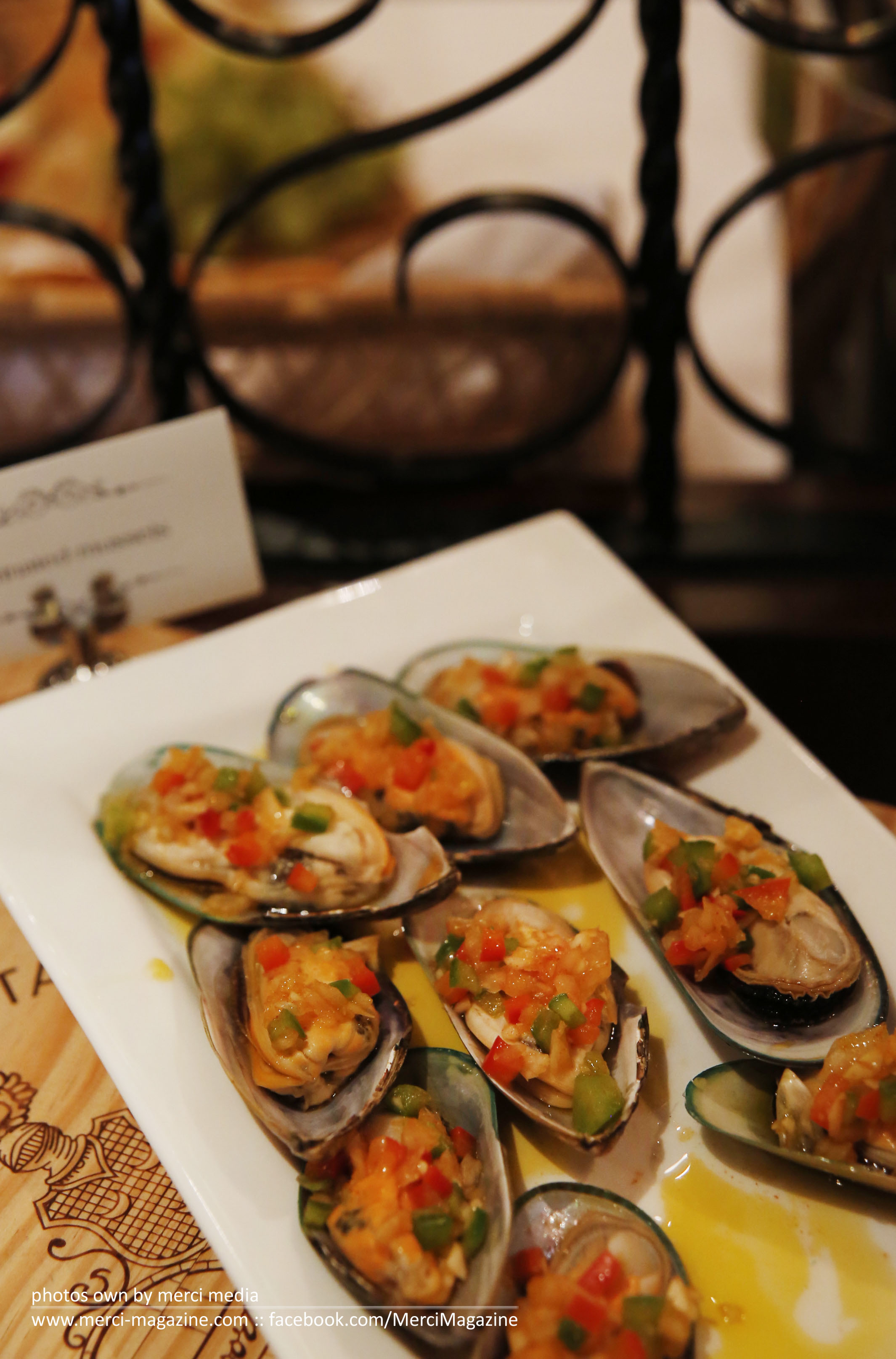 You get to have unlimited 23 dishes to choose. At the home-style Portuguese cold appetizers station features Marinated Mussels, pleasantly chewy Classic Octopus Salad with Paprika and Extra Virgin Olive Oil and Pig Ear Terine Alentejo Style. Towards the opposite side, a Bacalhau station offers 4 types of bacalahu-infuesd dishes, including Bacalhau patties, Bacalhau in Creamy sauce served with Toast, Classic codfish cakes and Shredded Bacalhau Mixed with Potato and Egg. Your taste buds will be overwhelmed cause each bite is full of shredded Bacalhau. Besides, the signature Roasted Suckling Pig is highly recommended to try, as 3-4 weeks old suckling pig is selected, marinated for a day base on an age-old recipe originated from the region of Bairrada and roasted for 3 hours until the skin is crispy.
Don't get lost at the buffet station. There're 2 complimentary dishes, the authentic Sautéed Clams with Garlic, Lemon and Coriander and the traditional Green Cabbage Soup with Chouriço are waiting on your table. Further, pick 1 out of the 6 options of the main course. The traditional Portuguese Seafood Rice and Aletejana Style Pork Loin and Clams with Potato and Coriander are our favourites. The pork is so tender and both dishes will bring you to seafood heaven. Finally, how can you finish your delightful brunch without having their Pears in Port Wine and Serradura and Chocolate Mousse Casa Lisboa Style.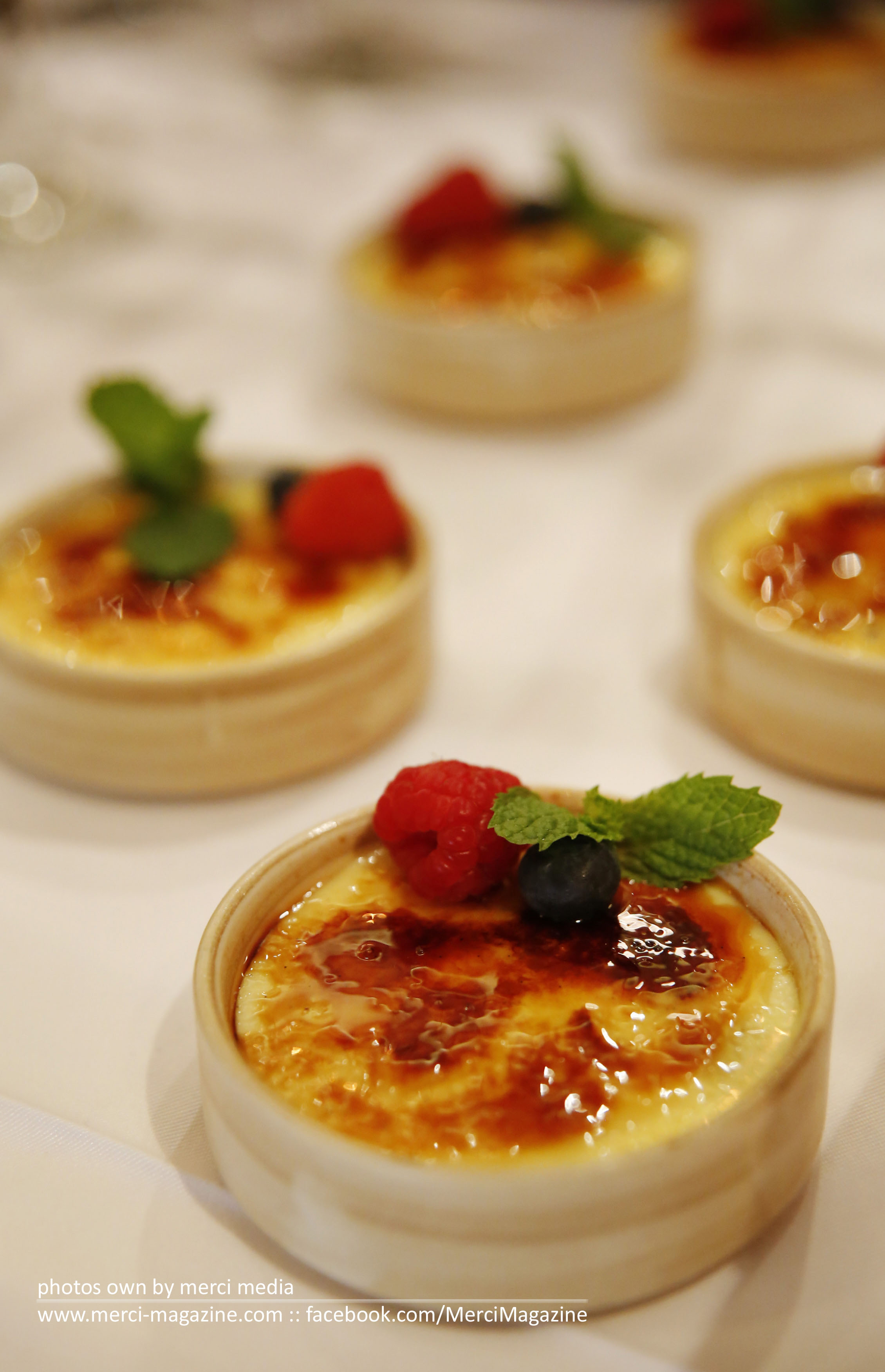 Casa Lisboa Saturday Semi-Buffet Brunch:
Every Saturday (from 12noon to 3pm)
Price: $380/adult ; $190/child (aged 4-12)
-Add $100 for 2 hours of free-flow Sangria and Vinho Verde
-Add $150 for 2 hours of free-flow Sangria, Sparking Wine, Vinho Verde, House Wines, Bellini, SuperBock (Portugese Beer) & Freshly Squeezed Juices.
Enquiries: http://www.casalisboa.com.hk
Address: 8/F. LKF Tower, 33 Wyndham Street, Central, Hong Kong.
Tel: +852 2905 1168