Rainy Blue Monday! Starting with a warm cup of tea with your choice of Rose Earl Grey and Lavender Earl Grey and watching a dreamy and fluffy organic 'blue cloud' cotton candy rain, sweet raindrops keep falling on your tea. We don't mind to have such a lovely "Blue Monday" like DK Cuppa Tea afternoon tea set.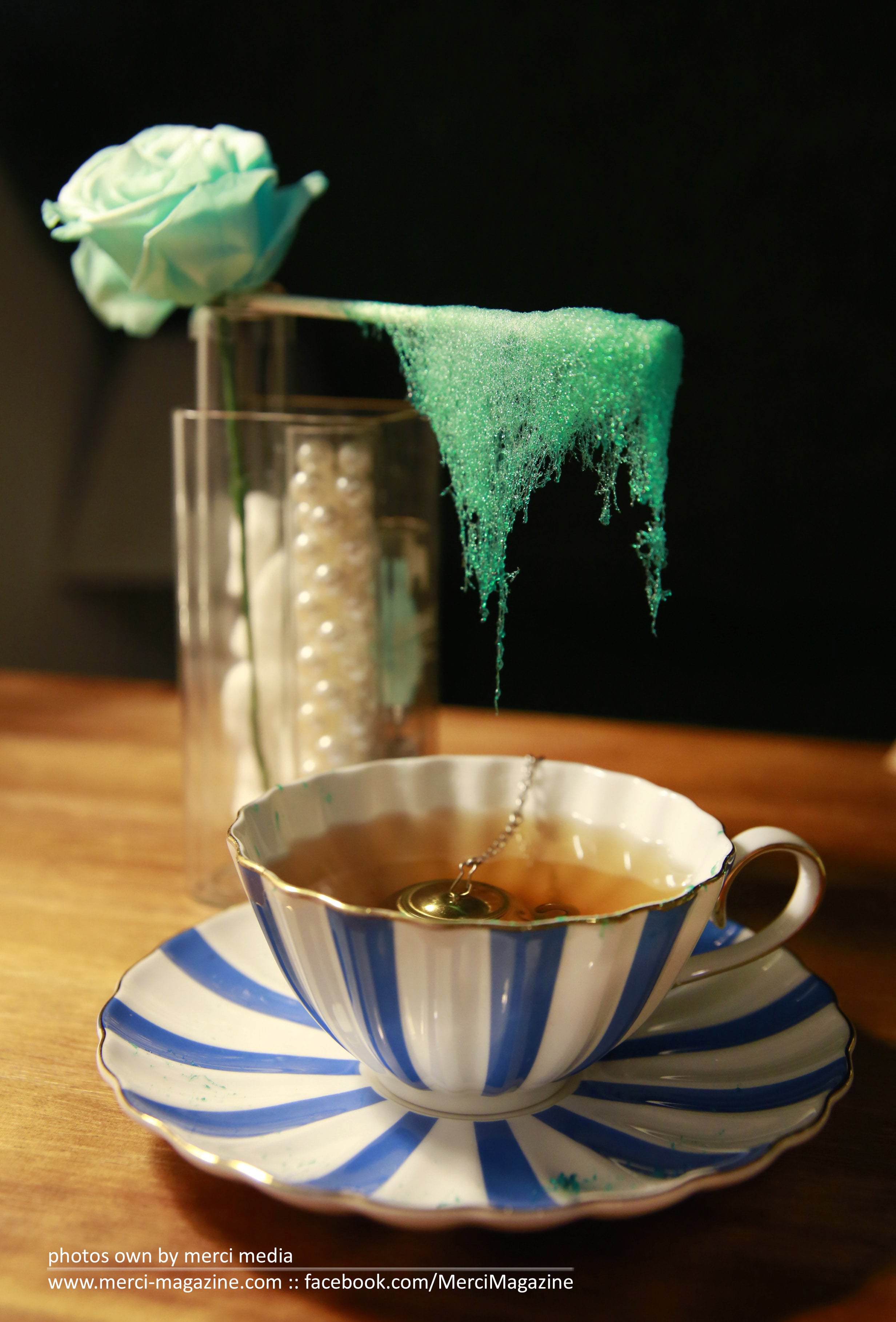 DK Cuppa Tea Sheung Wan launched a themed afternoon tea set "A Day in a Frosty Garden", is priced at HKD 298/person (min. 2 person per seving) and available till 29 February. The tea set is including potpourri savory tartlets, like pumpkin, Broccoli, and Foest Mushroom, Tomatoes, Cheese and Foie Gras tart; sweet indulgence desserts like Earl Grey Italian cheesecake, Earl Grey carousel cookies, snowflake-ridden Earl Grey cupcakes, Rice Krispie cake and macarons, Hazelnut and Cinnamon Dark chocolate squares and ride away on a Merry-go-round with your own edible horses embedded on a cupcake.
With a wide range of delicacies to satisfy your stomach, five magic cards will be presented to you at the end of the tea set, each card leading to a unique essential oil. Their functions are written on the cards so pick one (or all) that suits you the most and start your everyday with it! Take your experience further by bringing Roll-on Massage Oil home, made from your own concoction for HKD $100/bottle.
 
Enquires: https://www.facebook.com/DKCuppaTea
Address: 16A Staunton Street, Central, Hong Kong / 19 New Market Street, Sheung Wan, Hong Kong.
Tel: +852 2771 2847 / +852 2386 3588