Guest Chef Michel Portos brings two Michelin star cuisine from the South of France
ÉPURE, the Tsim Sha Tsui fine dining restaurant serving dishes almost exclusively from France, is très happy to welcome extraordinary two Michelin starred guest Chef Michel Portos to its kitchen from 3-5 March to prepare an exquisite French Mediterranean experience.
A self-proclaimed food purist, Chef Portos has built a foundation on serving creative yet simple cuisine using the highest quality produce - not unlike ÉPURE's own Chef Nicolas Boutin. Chef Portos brings over three decades of experience in French Mediterranean cuisine and two Michelin stars, one of which he earned in 2001 at his restaurant Côté Théâtre in France's Mediterranean city of Perpignan, and the second of which was awarded to him in 2009, at Saint-James in Bordeaux. Since earning his second star, Chef Portos also was awarded the title of "Chef of year 2012" by the prestigious Gault Millau guide.
Chef Portos finds inspiration from around the world and his cuisine has featured ingredients from the North African region of Maghreb, Asia, and the Mediterranean. For his visit to ÉPURE, he and Chef Boutin have designed an eight-course tasting menu (priced at HKD1,988) peppered with the freshest vegetables from the gardens of France and the French Mediterranean's highest quality seafood.
To start, guests will enjoy fresh and delicate déclinaison de carottes (heirloom carrots) followed by jambon beurre cornichon (ham, butter, gherkins) and Chef Portos' bouillabaisse miniature, avery traditional Provençal fish stew sourced straight from the coasts of France.
To follow, Chef Portos will serve internationally renowned oysters produced by France'sGillardeau family, l'huitre Gillardeau grillée croquante, grilled crunchy and served with courgette, apple, 'huilerie Beaujolaise' and artisan oil.
Next, guests will enjoy Chef Portos' langoustine royale rôtie, émulsion thé vert, poudre pistache & radis, a roast XL langoustine with 'green' emulsion, pistachio and pink radish followed by theconsommé de pomme de terre brulée & truffe noire, aged bintje potato and winter black truffle in clear broth.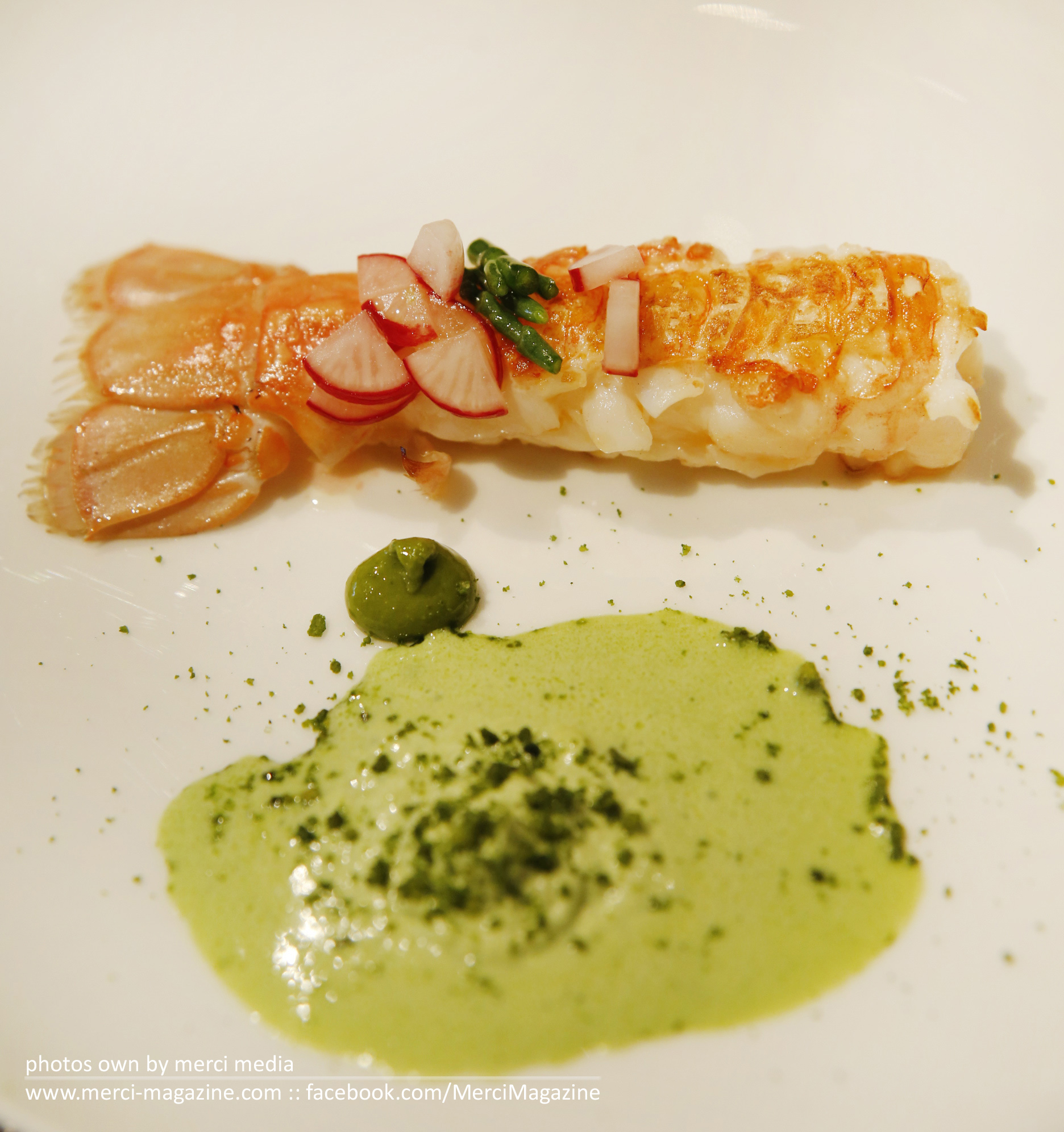 Fresh from the coast of Brittany is Chef Portos' favourite fish of the season: the rouget, artichaut, vinaigrette poutargue, très vieux balsamique (red mullet with artichoke, bottarga vinaigrette, and Modene balsamic IGP 12 years old) is a dish that guests are sure to remember.
Chef Portos has designed a divine pieds paquets 2016, a specialty from Marseille made withlamb, tomato, white wine, orange and Espelette chilli as a main course, which is followed by asoupe pistou chèvre frais with basil & pink garlic broth and fresh goat cheese.
Finally, Chef Portos ends the meal on a sweet note with a light and fresh calisson, made withalmond, orange, melon and a delicious la tropézienne kumquat, made with orange blossom cream, brioche, kumquats confit, and almond.
For reservations: reservations@epure.hk / +852 3185 8338
Address: Shop 403, Level 4, Ocean Centre, Harbour City, Tsim Sha Tsui, Kowloon, Hong Kong