A new central library will open in the Finnish capital in December 2018 that promises to transform the way we think about public spaces and libraries. Finland's library culture is on display at the Venice Architecture Biennale from 26 May to 25 November 2018.
Finnish library culture on display at the Venice Architecture Biennale
Oodi and Finnish library culture and architecture are currently on display at the Venice Architecture Biennale, which runs from 26 May to 25 November 2018. The Mind-Building exhibition at the Pavilion of Finland explores the development of Finnish library architecture over the years, from the country's first public library in 1881 to the opening of Oodi in December 2018.
Mind-Building rests on the idea of the public library as a case study of modern monumentality. The exhibition considers libraries as buildings that remind us of the values of civic society and the power of enlightenment. The exhibition at the Pavilion of Finland and its library theme have attracted a lot of international media attention, including positive reviews in The Guardian, CNN, and Monocle. Both Wallpaper and the Financial Times have named Mind-Building one of the highlights of this year's Biennale.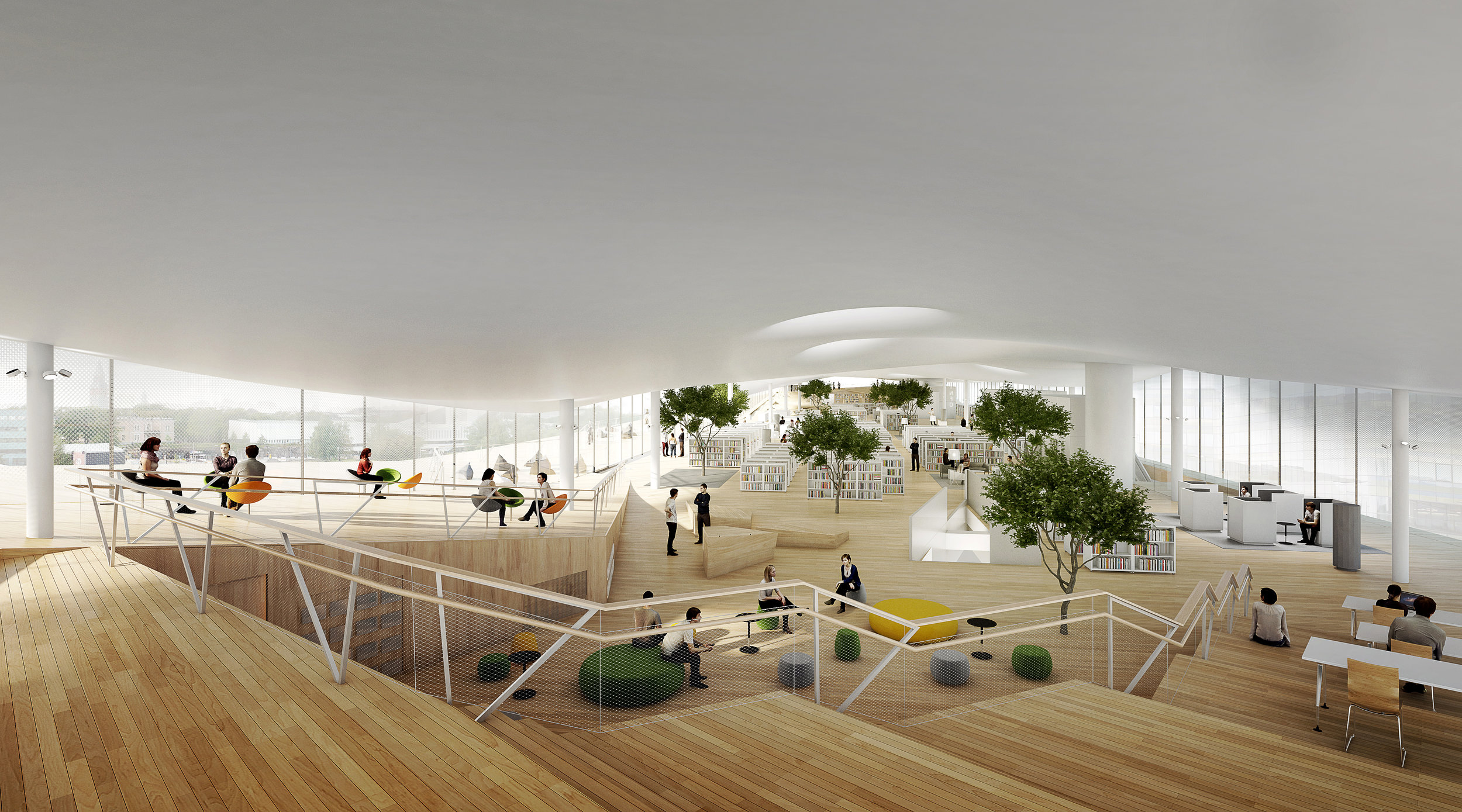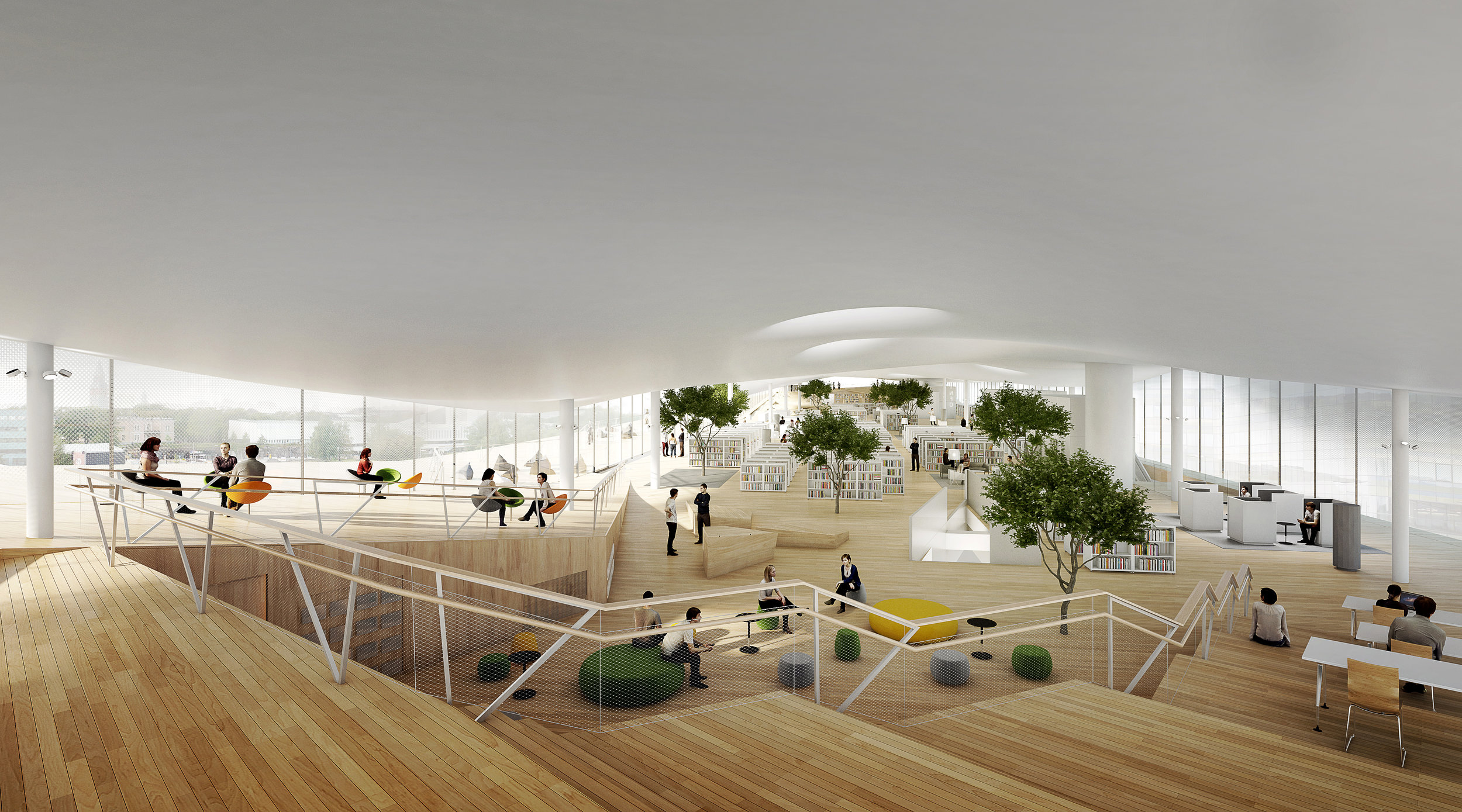 "We are delighted by the great reception that the exhibition has already received. Public libraries capture people's imaginations as key places of learning and sharing. Investing in their great architecture makes libraries stand the test of time, giving us buildings we love and are proud of. In Finland, this has been the case for more than 100 years. Helsinki Central Library Oodi will be the next great chapter, a pulsating heart for the Finnish capital," says Hanna Harris, director of Archinfo Finland and Mind-building's commissioner.
The Venice Architecture Biennale is the world's leading architecture event. In 2018 it presents 63 national pavilions alongside the main exhibition, Freespace. Finland has a strong presence in Venice this year, as it is also in charge of the Nordic pavilion. The exhibition is presented by the Museum of Finnish Architecture and features an interactive installation curated by Eero Lundén. In addition, the main exhibition at the Venice Architecture Biennale features a section by Talli Architecture & Design.
Central Library Oodi (Credit: ALA Architects) | Mind-Building exhibition at the Venice biennale (Credit: Ugo Carmeni)
Further information:
Mind-Building is organised by Archinfo Finland and presented with the support of the Ministry of Education and Culture of Finland as well as the City of Helsinki, the Embassy of Finland in Rome, Visit Finland, Visit Jyväskylä, Visit Seinäjoki, Artek, Konto Acoustics, MTAB Finland, the Building Information Foundation RTS, Arkkitehti – Finnish Architectural Review, Alvar Aalto Foundation and Helsinki City Library.
For more information:
Finland's cities are havens for library lovers https://wpyadmin.ne.cision.com/l/vivboyxz/www.theguardian.com/cities/2018/may/15/why-finlands-cities-are-havens-for-library-lovers-oodi-helsinki
Why Finland is home to the world's most radical libraries https://wpyadmin.ne.cision.com/l/vivboyxz/edition.cnn.com/style/article/finland-mind-building-libraries-venice-biennale/index.html
Helsinki Central Library Oodi http://media.ne.cision.com/l/vivboyxz/www.oodihelsinki.fi/en
Mind-Building exhibition at the Pavilion of Finland http://media.ne.cision.com/l/vivboyxz/archinfo.fi/en/venice-biennale/mind-building